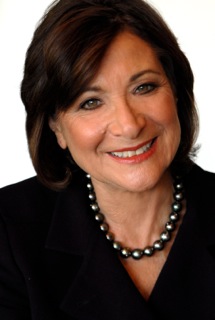 Ruth Glick is an independent arbitrator and mediator whose skill and knowledge of ADR stem from her background as a lawyer, businesswoman and educator. She has considerable experience as a dispute resolver in both her legal and business careers and has resolved well over 1000 disputes. She specializes in financial, technology, business, commercial, securities, healthcare and products, real estate and labor and employment disputes.
Ms. Glick serves on the following legal dispute resolution panels:
Large and Complex Case, the National Commercial, Labor and Employment Arbitration and Master Mediation Panels of the American Arbitration Association (AAA)
International Centre for Dispute Resolution (ICDR)
International Institute for Conflict Prevention & Resolution (CPR)
International Chamber of Commerce (ICC)
Office of the Independent Administrator (Kaiser Healthcare)
American Health Lawyers Association (AHLA) ADR Panel
Federal and state court, permanent government, labor and international ADR panels
She is a Fellow and Member of the following peer nominated organizations:
Chartered Institute of Arbitrators, Fellow (FIArb)
Fellow, College of Commercial Arbitrators (CCA)
International Mediation Institute (IMI) Certified Mediator
Distinguished Fellow, International Academy of Mediators (IAM)
Ms. Glick is also an adviser and angel investor to Silicon Valley start-up and early stage companies. From this vantage point, she often gets involved in preventing and resolving conflicts and advising founders about other challenges they may face.
In addition to her legal and business activities, Ms. Glick has been actively involved in leadership roles in the ADR world. She was the Chair of the Dispute Resolution Section of the American Bar Association (2013-14) where she implemented new initiatives such as WIDR (Women in Dispute Resolution) and strategic planning for the 18,000-member section. She also was Adjunct Professor of Arbitration and ADR Law at the University of California, Hastings College of the Law for ten years. She is recognized nationally as a prominent dispute resolver and is named yearly as a Super Lawyer of Northern California and one of Best Lawyers of Northern California. She currently serves as a member of the Council of the American Arbitration Association- International Centre for Dispute Resolution (AAA-ICDR) where she sits on the Law and Practice standing committee and the Diversity and Inclusion committee.